TIFFANY HADDISH HELPS AN 8-YEAR-OLD WITH BIG DREAMS ACHIEVE HIS HOLLYWOOD ENDING, ON "KIDS SAY THE DARNDEST THINGS," WEDNESDAY, MAY 19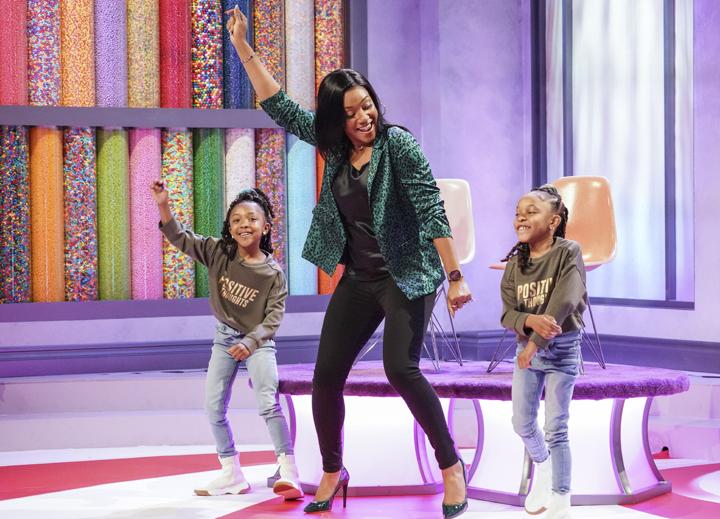 "World's Oldest Third Grader" / "Sugar Rush" – Tiffany Haddish helps an 8-year-old with big dreams achieve his Hollywood ending, and two sisters rock Tiffany's world when they discuss outer space, on KIDS SAY THE DARNDEST THINGS, Wednesday, May 19 (8:00-9:00 PM, ET/PT), on the CBS Television Network. Emmy® and Grammy® Award-winning actress and comedian Tiffany Haddish hosts.
KIDS SAY THE DARNDEST THINGS is produced by CBS Studios in association with Anvil 1893 Entertainment and She Ready Productions. Eric Schotz, Tiffany Haddish, Bellamie Blackstone, and Ruth Rivin are executive producers.
CHEAT TWEET: @TiffanyHaddish helps an 8-year-old with big dreams achieve his Hollywood ending on #KidsSay! May 19 at 8/7c on @CBS! https://bit.ly/3b9w4wH
Photos are available on https://www.viacomcbspressexpress.com/cbs-entertainment/shows/kids-say-the-darndest-things/photos/
Twitter: @KidsSayCBS
Instagram: @kidssaycbs
Facebook: https://www.facebook.com/KidsSayCBS
CBS Twitter: http://twitter.com/#!/CBSTweet
CBS Facebook: https://www.facebook.com/CBS
Tiffany Haddish on Twitter and Instagram: @TiffanyHaddish
* * *
Press Contacts:
| | |
| --- | --- |
| Mallory Mason | |
| Christine Park | |
| | |
| Photo Contacts: | |
| Amanda Bean | |
| Michele Crowe | |