TIFFANY HADDISH TEAMS UP WITH CEDRIC THE ENTERTAINER TO CAUSE DOUBLE THE TROUBLE WHEN THEY CHAT WITH IDENTICAL TWINS, ON "KIDS SAY THE DARNDEST THINGS," WEDNESDAY, MAY 12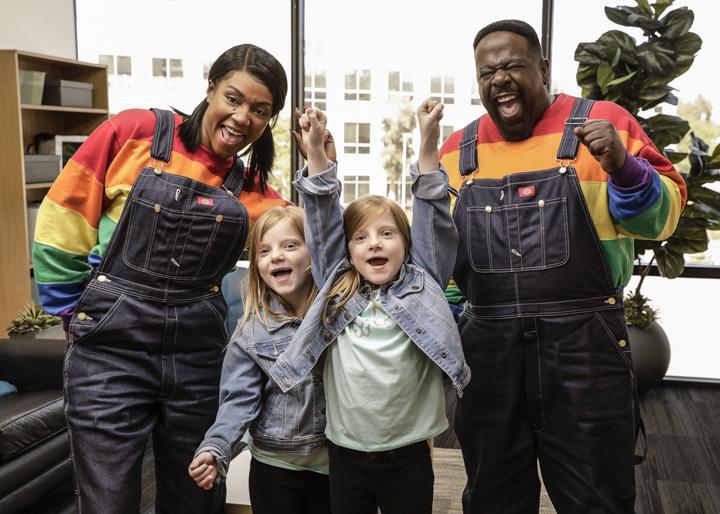 "Love Chat"/"Double Trouble" – Tiffany Haddish and a wise 8-year-old dish out relationship advice on a special podcast, and Tiffany teams up with THE NEIGHBORHOOD's Cedric The Entertainer to cause double the trouble when they chat with identical twins, on KIDS SAY THE DARNDEST THINGS, Wednesday, May 12 (8:00-9:00 PM, ET/PT) on the CBS Television Network. Emmy® and Grammy® Award-winning actress and comedian Tiffany Haddish hosts.
KIDS SAY THE DARNDEST THINGS is produced by CBS Studios in association with Anvil 1893 Entertainment and She Ready Productions. Eric Schotz, Tiffany Haddish, Bellamie Blackstone and Ruth Rivin are executive producers.
CHEAT TWEET: Will @TiffanyHaddish and @CedEntertainer team up and cause double the trouble when they chat with identical twins? New #KidsSay May 12 at 8/7c on @CBS! https://bit.ly/3eEK6HL
Photos are available on https://www.viacomcbspressexpress.com/cbs-entertainment/shows/kids-say-the-darndest-things/photos/
Twitter: @KidsSayCBS
Instagram: @kidssaycbs
Facebook: https://www.facebook.com/KidsSayCBS
CBS Twitter: http://twitter.com/#!/CBSTweet
CBS Facebook: https://www.facebook.com/CBS
Tiffany Haddish on Twitter and Instagram: @TiffanyHaddish
* * *
Press Contacts:
| | |
| --- | --- |
| Mallory Mason | |
| Christine Park | |
| | |
| Photo Contacts: | |
| Amanda Bean | |
| Michele Crowe | |