BACK ON THE U.S.S. DISCOVERY, BURNHAM AND THE CREW ARE FACED WITH THE HARSH REALITY OF THE WAR DURING THEIR ABSENCE, ON THE CBS ALL ACCESS ORIGINAL SERIES "STAR TREK: DISCOVERY," THURSDAY, JAN. 28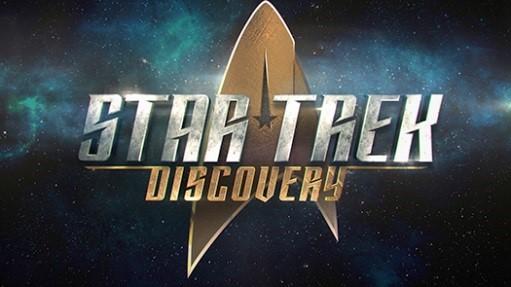 The Third Season of "Star Trek: Discovery"
Is Available Exclusively on CBS All Access
Binge Seasons One and Two Now Only on CBS All Access
"The War Without, the War Within" – Back on the U.S.S. Discovery, Burnham and the crew are faced with the harsh reality of the war during their absence. In order to move forward, Starfleet must use unconventional tactics and sources to take their next action against the Klingons, on STAR TREK: DISCOVERY, Thursday, Jan. 28 (10:00-11:00 PM, ET/PT) on the CBS Television Network. Original CBS All Access airdate 2/4/18.
The third season of the hit series, starring Sonequa Martin-Green, is available exclusively on CBS All Access, ViacomCBS' subscription video on-demand and live streaming service.
The season one cast includes Sonequa Martin-Green as Commander Michael Burnham, Doug Jones as Commander Saru, Jason Isaacs as Captain Gabriel Lorca, Anthony Rapp as Lt. Commander Paul Stamets, Shazad Latif as Starfleet Lieutenant Ash Tyler, Mary Wiseman as Ensign Sylvia Tilly, Mary Chieffo as L'Rell James Frain as Sarek and Michelle Yeoh as Philippa Georgiou. STAR TREK: DISCOVERY season one was produced by CBS Television Studios in association with Alex Kurtzman's Secret Hideout, Bryan Fuller's Living Dead Guy Productions and Roddenberry Entertainment and Alex Kurtzman, Bryan Fuller, Heather Kadin, Gretchen J. Berg & Aaron Harberts, Akiva Goldsman, Rod Roddenberry and Trevor Roth were the executive producers.
FORMAT: Drama/Sci-Fi
For press information and photos visit: www.viacomcbspressexpress.com/cbs-all-access/shows/star-trek-discovery
#StarTrekDiscovery
Facebook: @StarTrekCBS
Twitter: @StarTrekCBS
Instagram: @StarTrekCBS
* * *
CBS Television Network Contact:
CBS Television Studios Press Contact:
CBS All Access Press Contacts: